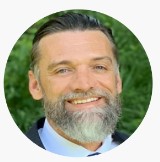 Jeffery Dick
Instructor
Training and Education
Florida Class W License
Florida Class G License
Florida Class B License
Florida Class D License
Experience
Tallmadge Police Department, Tallmadge, Ohio
Police Officer
United States Marine Corps
3RD BN. 5th MAR DIV, FAST CO. Sniper Team
Leader/Platoon Sergeant
Experienced operator and instructor with over 20
years of experience. Served in the United States
Marine Corps special operations as a FAST
Company Platoon Sergeant and Team Leader,
participating in Operation Restore Hope and Safe
Passage. Held collateral billets of Firearms
Instructor and Designated Defensive Marksman.
Later, as a Police Officer on the Tallmadge Police
Department, continued to serve the community,
as a Patrol Officer and US Marshal Drug Task Force.
Began supporting the Department of State in April
of 2005, and has since served in nearly every
program capacity, including operational and
instructor assignments throughout the world.