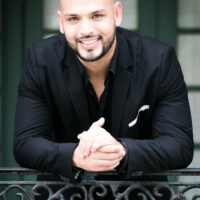 Juan Jaimes
After all of years of military and law enforcement experience I wanted to find a field/career that could provide me with the same level of pride and satisfaction; and Executive Protection was the answer for me.
After extensive research of schools, academies and training locations across the country, I made the decision to attend ESS Academy; and I am so glad I did.
The training, staff and trainers were all above anything I ever expected. From day one until the last day of graduation everyone was committed to the student's success and learning. I've attended many training courses over the years for different lines of work, but at ESS, they really made me feel like family; they cared about your success not only in the classroom, but in life (family) in general. They were always making sure to help with anything we needed in and out of the classroom.
They are committed to a higher level of training and success, and I definitely recommend anyone that wishes to start their career to give them a call and see for yourself. Thank you to Theo and the whole ESS team…